A group supporting women that are so busy with life they haven't figured out why they haven't reached their health and happiness goals.  This is a group that understands the challenges and is here to help each other reach their full amazing potential.  If you are ready to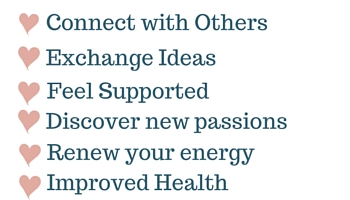 Then start your journey now!  I promise you are worth it!

Monthly subscription for $69 that gets you access to our fantastic private Facebook group, weekly newsletter for the awesome group, monthly group webinar where you can ask me questions! Plus additional bonus!

Get your FREE workbook to design the
Life of YOUR Dreams!